The Process of Extradition in Colorado
by Colorado Extradition Attorney H. Michael Steinberg
When trying to understand Colorado Extradition Laws – some examples are helpful.
In 2008 in GRAND JUNCTION, Colo. — An Alaska woman refused extradition to Colorado to face charges in the death of her newborn boy. Morgan Hite, 22, appeared in a courtroom in Palmer, Alaska and was advised that a Mesa County District Attorney – Pete Hautzinger had sought and obtained a warrant for her arrest for Child Abuse Resulting in Death.
She decided to contest – or dispute the extradition. In this case – the arrest warrant was a "no-bond warrant."  In most extradition cases, bond – or bail as it is also known – can be set on the warrant and the person released pending the extradition process.
Police said in her arrest affidavit that Hite gave birth to the baby in a neighbor's bathtub in February, carried him in a plastic garbage bag to her parents' home, put the boy in a tote bag and left it in a closet.
In order to sustain the extradition, the DA need not prove the crime that is alleged.  The DA's office must, however, prove Hite's identity by filing a governor's warrant, a process that can take up to two or three months.
In another case in 2009 in Colorado, a California resident Ward Welty, also tried to prevent his extradition to face charges in Fremont County, where he allegedly traveled last year to meet a woman who told Welty she was willing to involve her 9-year-old daughter in sex.
The woman Welty communicated with was an undercover police detective. That charge also brings with it a possible life prison sentence in Colorado.
Both cases are deadly serious in scope. Both individuals were successfully extradited to Colorado.
Colorado Criminal Defense Cases sometimes involve defending clients arrested for extradition in Colorado to be transported to another state.  Other times a client has been arrested in another state and is being extradited to Colorado
Colorado Extradition involves Fugitives Wanted for Crimes across State Lines
Extradition is the process by which one state sends a criminal suspect/defendant to another state to face criminal charges or to serve a sentence.
There are two kinds of Colorado extradition cases involving fugitives seeking asylum:
The person is arrested in Colorado, but the alleged crime occurred in another state in the United States. Here, the other state is the "demanding state" or the "wanting state. "
This individual (wanted criminal or fugitive), might not know that he/she is being accused of the crime in the wanting state.  Often the demanding state has "sat on " a warrant for many months or even years before issuing the warrant.  Detectives with heavy caseloads may have sought the warrant long after the individual has moved.  In our mobile world, this is more and more common.
A second type of case is where an individual may have fled from the wanting state to Colorado to seek asylum.
Arrested for a crime committed in Colorado, but now living in another state to seek asylum
Again, the individual (wanted criminal or fugitive) may or may not know that he/she is wanted for a crime that occurred in Colorado. In this case, Colorado is the demanding state.
Colorado Extradition Law
Under Colorado's "Uniform Criminal Extradition Act, in both of these cases, the authorities may issue a warrant for extradition (known as a Governor's Warrant), and the fugitive can be arrested. An arrested individual is then required to return to the wanting state to face criminal charges.
Colorado Laws Protect Wanted Fugitives Charged With Extradition
Before an extradition arrest can occur a series of Colorado legal proceedings must take place to protect the accused wanted criminal and ensure that extradition is valid. Depending on the case circumstances, an extradition waiver (dismissal) may apply at any time during these proceedings. However, it does take time, and you could be in jail while this happens.
1. The wanted fugitive is arrested based on the demanding state's charge that the individual committed a crime.
2. The demanding state then files a "fugitive complaint' against the accused individual.
3. If charged, the suspect may be held in court custody in the "asylum state' (where the suspect is currently located) or released on bail and wait for a Governor's Warrant to be issued.
4. The fugitive may choose to deny the charges or waive a formal extradition procedure and go back to the wanting state voluntarily.
5. If the fugitive denies the charges, an Identity Hearing or probable cause hearing is held in court. Under Colorado law, evidence must be presented that proves the arrested person is actually the fugitive listed in the warrant.
6. During this time, the prosecutor in the wanting state assembles the case documents and submits them to the state's Governor via the state's Attorney General.
7. The demanding state's Governor then files a formal demand to the asylum state's Governor.
8. The asylum state Governor may conclude that the extradition request is valid, and require the arrest and retention of the fugitive.
9.The fugitive is called before court to answer the charges, and may challenge them under habeas corpus (protection against illegal imprisonment).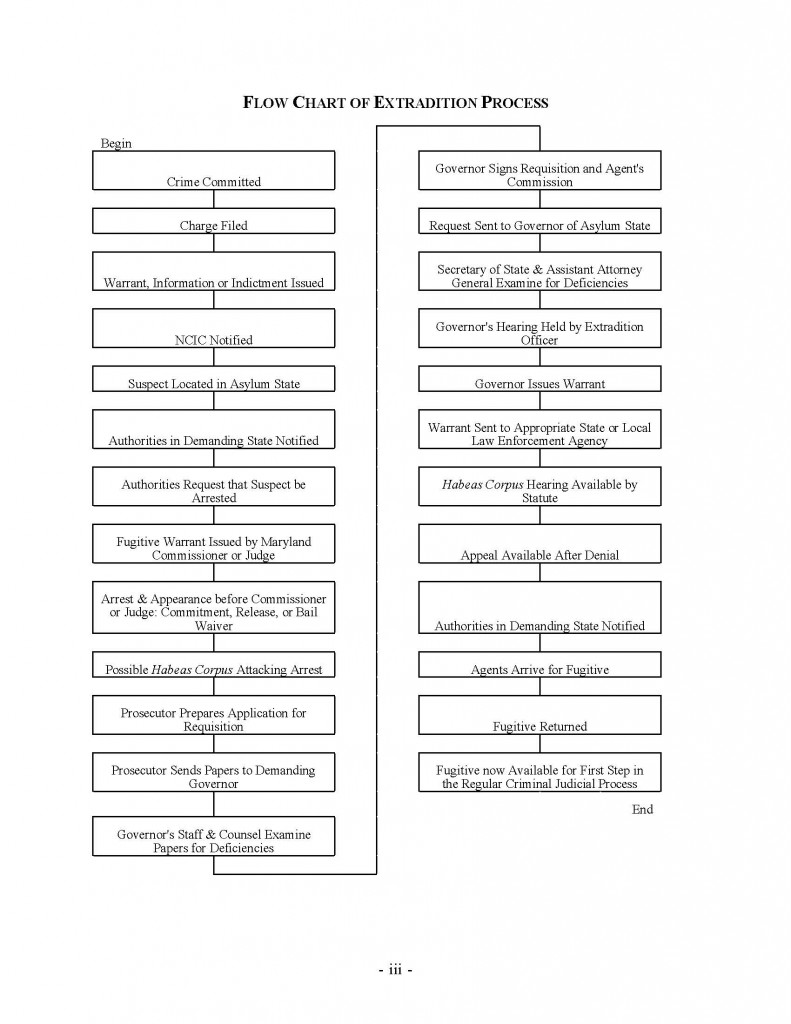 Defenses for Colorado Wanted Fugitives In Order To Have An Extradition Case Dismissed Or Resolved
There are a number of tactical moves or "defenses" that may be pursued by a skilled Denver Colorado criminal defense attorney.
These may include:
The lack of validity of the documents filed by the prosecutor
Vague or incorrect "proof of identity' procedures that are required for extradition
In addition, an experienced Colorado criminal defense lawyer may negotiate with the wanting state to work out a resolution prior to extradition. There may be alternatives to extradition.
Bail may be reduced or custody dismissed if the fugitive returns to the state voluntarily.
The Interstate Family Support Act may apply (the accused doesn't have to leave the state where his/her family resides)
The accused may serve parole in the asylum state.
The Interstate Compact on Juveniles may apply (allowing a fugitive juvenile to remain in the asylum state with supervision)
Why you may need an Experienced Colorado Criminal Defense Lawyer…
Facing extradition is frightening because you could be sitting in jail time for 1-3 months just waiting for the extradition paperwork to be processed. You can't resolve the matter alone and you may need a Colorado criminal defense attorney with experience in extradition law.
If you live in Colorado and have been arrested or charged with a crime committed in another state, or you live in another state but you're facing please feel free to contact our office for a  consultation.
Other Articles of Interest:
If you found the information provided on this webpage to be helpful, please click my Plus+1 button so that others may also find it.
___________________________
H. Michael Steinberg Esq.
Attorney and Counselor at Law
The Colorado Criminal Defense Law Firm of H. Michael Steinberg
A Denver, Colorado Lawyer Focused Exclusively On
Colorado Criminal Law For Over 40 Years.

The Edward Building
8400 East Prentice Ave, Penthouse 1500
Greenwood Village, Colorado, 80111

Main: 303.627.7777
Cell: 720.220.2277
24/7 Pager: 303.543.4433
FAX (Toll Free): 1.877.533.6276

Always investigate a lawyer's qualifications and experience before making a
decision to retain that lawyer or, for that matter, any professional ...in any field.