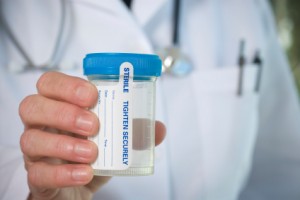 by H. Michael Steinberg – Colorado Drug Crimes Criminal Defense Lawyer (defending drug crime probation violations) Email the author at [email protected]
In a recent article by Sadie Gurman of the Denver Post – syndicated in the Star Tribune by the AP.. a clear example of what can happen to a person on drug crimes probation who repeatedly uses drugs (in this case Meth) and has hot results in mandatory drug testing analysis.
In Arapahoe County Colorado – when I was a young prosecutor in the 80's and 90's – Sheriff Pat Sullivan was a living legend. However for many of us who knew him – his fall from grace which culminated in a plea of guilty to trading Meth for sex with young men, would leave us all in utter shock.
A Chance At Drug Crime Probation – Wasted
Sullivan had not one – or two – but three chances to maintain his probation sentence – despite repeatedly testing positive for drugs and alcohol since being sentenced.
An Arapahoe County Colorado Judge showed the older ex -sheriff compassion when Sullivan only received 30 days in jail and 24 months' probation as a sentence in the original case.  And like many others on Colorado Drug felony probation when Sullivan's first hot drug test violation happened – there was no punishment – only more compassion and understanding and more chances.
What followed were repeated failed drug and alcohol tests showing the continued use of alcohol and methamphetamine. Today – Thursday, June 19, 2014 – it is likely that the ex-sheriff will be sent to prison – the system finally can no longer forgive his use of drugs while on drug felony probation. There is one consistent theme here – punishment in the criminal justice system only escalates with repeated failure.
So here's the truth from the inside – while the criminal justice system has been slowly adjusting to the understanding that a "War on Drugs" makes no sense in the long run, the system's number of chances for those addicted to drugs can be limited in scope.. That line in the sand is different for each case and for each judge -but know this – the line exists – and you need to be ever vigilant of when you are coming close to crossing it.
A Suggestion – Maybe Even A Warning – About Colorado Drug Crime Probation
If you are on Colorado drug felony probation – and you are the victim of a highly addictive substance such as Methamphetamine – do NOT wait until you amass multiple hot UA's because – by that time – it may alredy be too late. Contact a lawyer.  H. Michael Steinberg